About Us | Smithsonian Institute | Unit Info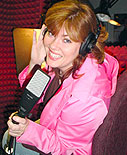 Message On Hold started with the premise that callers placed on hold should hear about the company they are calling and not random "commercials" about other companies and even competitors while on hold, which happens with a radio on hold system. Take it a step further and companies can customize any sort of advertising message for their callers. To make on hold messaging available and affordable for all types of businesses, Message On Hold streamlined the production process to increase turnaround but kept the cost low. For over 15 years, Message On Hold (and its former affiliate names) have been providing equipment and customized productions for businesses, organizations, and offices throughout the United States, as well as Canada, Puerto Rico, and other Federal Territories.
Always on the cutting edge with new technology for our industry, Message On Hold has helped beta test, and formerly helped designed (the original cassette unit), the latest on-hold equipment. We've grown from endless loops, to cassette download for digital memory chips, to CD download with flash memory units. The newest on-hold unit in the works is a remote internet download unit.
Based in Tampa, Florida, Message On Hold works with a dealer network (located throughout the continental U.S.) and a sales team, as well as in-house production facilities and staff. We're proud to be a part of the On-Hold Association, and we support our community through charity events and fundraisers. At Message On Hold, our employees, dealers, and clients are our family, and we're proud to be a company they can associate with.